100,740 Miles on
Mystic CT USA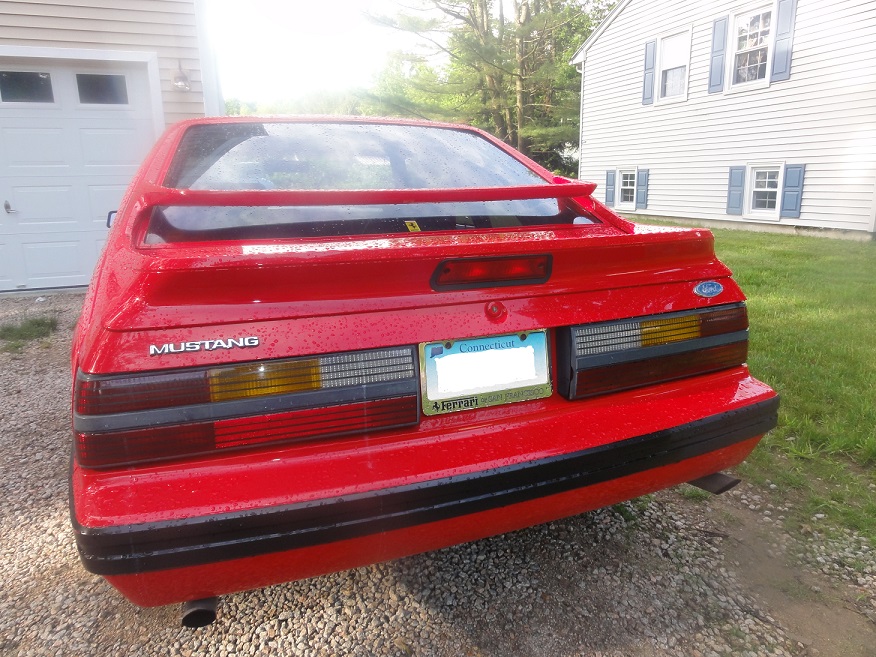 Offered for sale for $3,400.
This car just turned 100K last month and is currently at 100,740.
Color is Guard Red (repaint) originally a metallic charcoal (as can be seen under the hood)
Needs weather stripping.
Rear bi-wing is just starting to droop, still fairly sturdy. The lower wing is missing some of the connection points to the deck, rattles a little.
AC clutch fell off, still worked until that point.
The Fan relay crapped out twice, have a switch wired in. Car has electric fans from a 2008 Ferrari F430 Challenge car. Fits in very nicely.
Seats are worn out and I have them covered with cheap pull overs, lumbar still works.
Aftermarket stereo (bought it this way)
Factory wheels - 7 out of 10 due to the clear wearing in the center of three of them...no road/curb rash at all.
Engine is bone stock, still have the original air filter from 1986! (not installed)
Rear tires at 90% fronts at 75% replaced in 2010 as a full set
Do not have Koni key
Have the original cargo cover - thanks to this site.
rear seats are in perfect condition
Dash cover reconditioned by me last year
Factory BCS blew in half...using a grainger valve and have boost set at 15 psi
Car has never seen less than 93 octane.
Car consistently uses Shell 10W30 synthetic
New plugs, wires are 2 years old, coil is 1 year old, distributor is 6 months old, TFI is one year old.
Intercooler brackets were replaced with good boots from forced4 several years ago.
Does not smoke in any running condition.
Still pulls hard in all gears
Shocks are all original....and most likely need reconditioning.
Brand New front windshield - rock chips on original
Brand new passenger side headlight housing
Used crappy drivers side housing
Both inside parking light lenses are new
Both outside parking light lenses are original and not too shabby
This car has been very good to me. It does need a little TLC...but not a whole lot.
This car has had the distributor gear and aux gear replaced this year. Pan was removed and cleaned, oil pump replaced with a Melling SV pump.

I would like to sell this car to SVO enthusiasts....if one more person mentions an LS swap or 5 liter swap im gonna snap. I reserve the right to be picky about who I sell this car to...which is why I have not let it go to the local interests who insist on motor swaps.