95,000 Miles on
Owned by dilges1 in Wentzville MO USA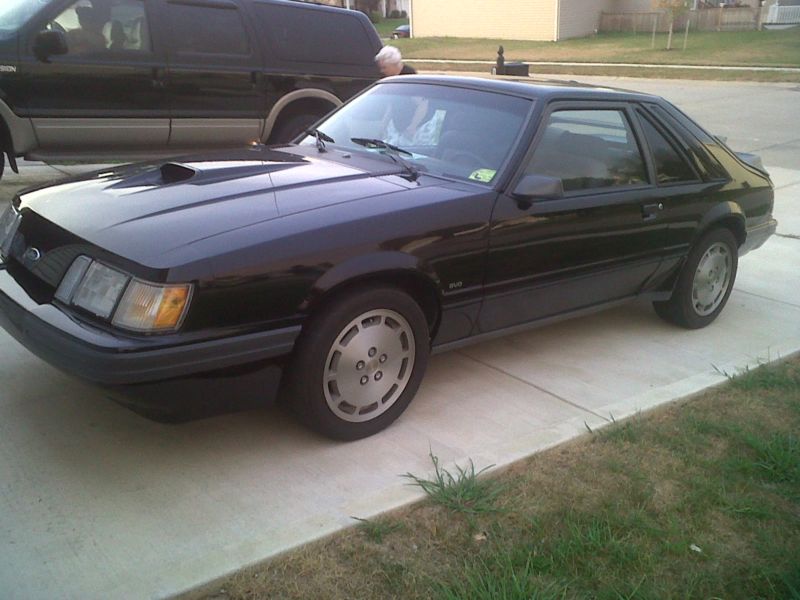 For sale is my 1986 Mustang SVO. This car is in original unmolested condition in and out, engine is stock, paint is new three years ago and is hand rubbed to a beautiful shine.
New:
Motorcraft battery
NOS leather shifter know is now on car in place of white one shown
Tires have less than 500 miles
Extra parts included:
Both door panels. ones on car have speakers installed in them from previous owner
console and switches
cargo cover
two wheels with tires - wheels need refinishing
another NOS shifter knob
Other miscellaneous hard to find parts
Other:
Owners manual, koni shock manual and tool, factory service manuals included
I will take more pictures as soon as I can get the car out of the garage, I have two non running vehicle in front of the door right now.
Needs:
Headliner - Not sagging but shrinking and pulling away from edges
Power door locks do not work
Fabric on driver seat bolster is wearing but not worn through
This car starts, runs, and drives excellently, it has plenty of acceleration and turbo boost. This is a nice example of what an SVO should be. This is the last year of production and if you know SVOs then you know how rare they are. If you are not familiar with them, there were less than 10000 of them produced from 1984-1986. I have had three of them and this is by far the nicest I have owned. I am only selling it because it does not get used and sits in the garage, I just don't have the time I would like to enjoy the car.