37,561 Miles on
Arnold MO USA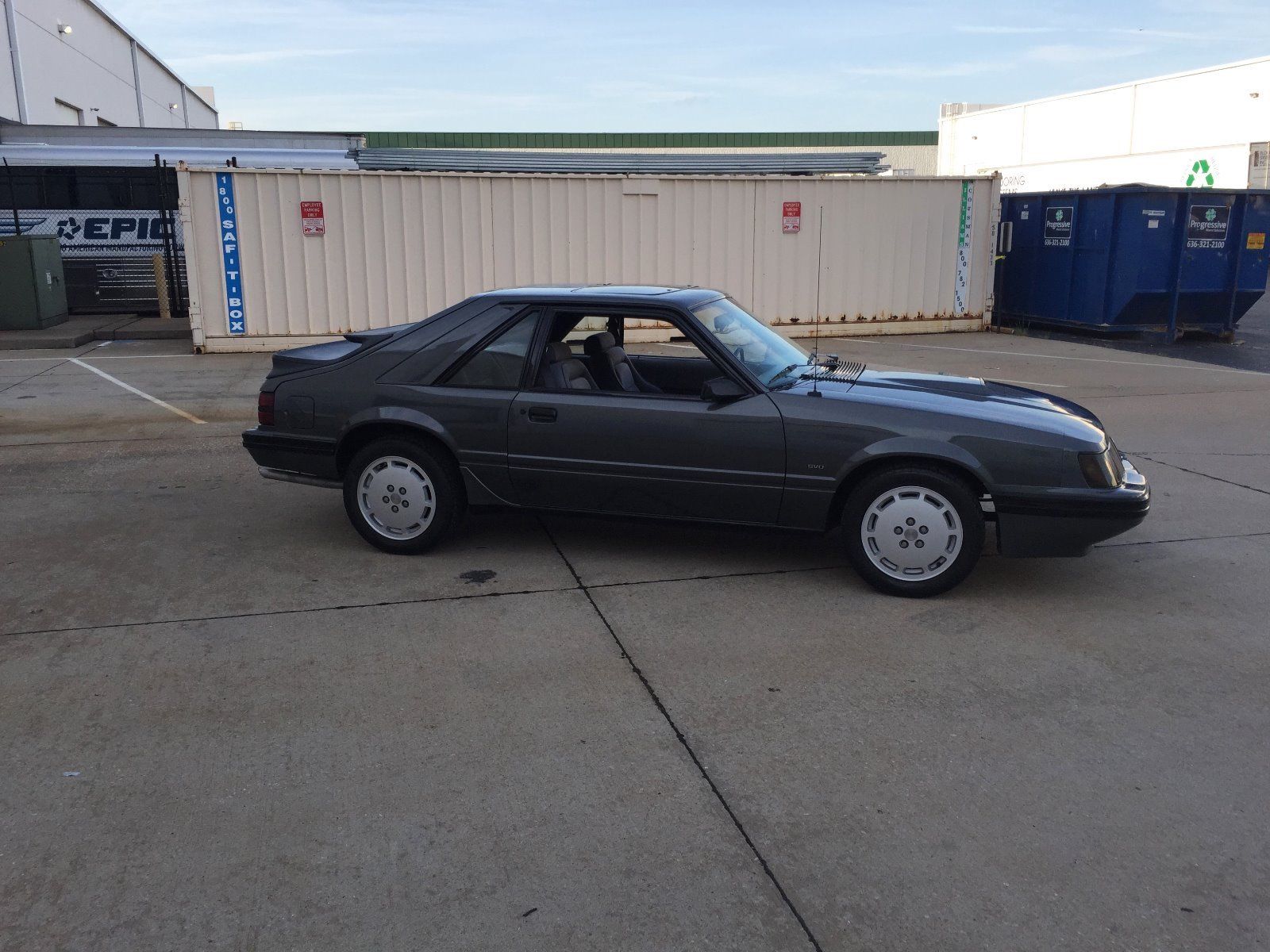 Found on eBay.
"This is my beautiful 1986 Mustang SVO 2.3L Turbo 5speed with 37K original miles (two owner ) I really don't want to let this car go, but things in my life have changed over the last 2 years and its come time to pass it on for someone else to enjoy. I bought the car in NC when it had 13,487 miles on it, then moved to GA...Now we live in St Louis.
The car is Gray/ Gray interior, sunroof, premium sound system, Ice cold a/c. power windows, power locks, tilt wheel ect....
This car runs and drives perfect !!! The interior is in mint cond, and even has the new car smell inside...never smoked in," not even once"...no rips, no tears, no stains, NOTHING. All the gauges , lights, horn, stereo, map light, fog lights everything works perfect !!! The instrument cluster lights are still super bright red, It really feels like your driving a brand new 1986 SVO down the road !! Its a trip)

MOTOR: Just in the last 2 months we did new plugs, new wires, new cap, new rotor, new filter, flushed and fill radiator, new tranny fluid, new rear end gear oil ect... All maintenance is done and the car is ready to go...

These cars are so fun to drive and look great, the car now puts out around 224HP and 293tq she moves out !!! and is a blast to drive with the extra power. The car is now pushing around 19psi instead stock 13psi.

The outside and under car: First off ,,,,,there is not one bit of rust anywhere on or under this car NONE !! The paint still shine's like new, the headlights and fog lights are crystal clear, tail lights still look brand new, the double svo wing is still nice and deep black (not faded) the rims still look brand new (no curb rash) tires are brand new, still has orig exhaust. Im telling you right now I would trust this car to hop in it and drive across country with no problems at all !!!"