111,000 Miles on
Owned by Bradley in Pasadena TX USA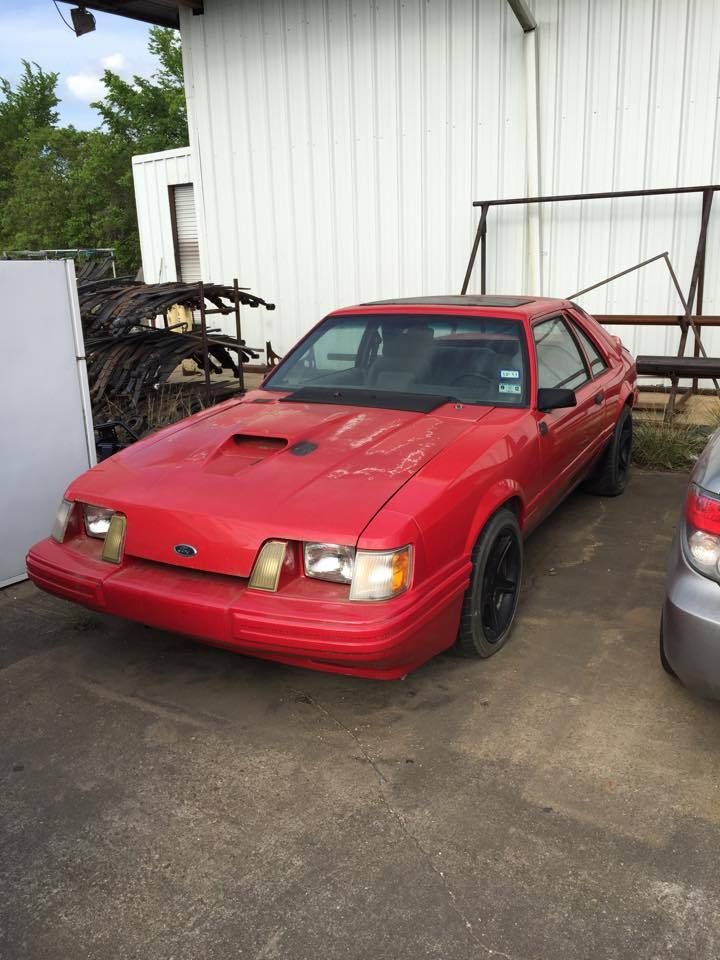 Found on eBay. Lots of body rust. Seats have '84 style piping. Somewhat rough overall.
Description from eBay:
I used to drive this car everyday until about four years ago and its been sitting as is since. The car ran and drove fine until it over heated and the head gasket gave out. I have all the parts to put the car back together and then some. I have two spare blocks and one spare head. The car has an MSD Blaster efi ecu in it made by BIG STUFF 3, an Aeromotive A1000 Fuel pump, 63LB injectors, t3/t4 turbo, Turbocoupe intercooler, Centerforce dual friction clutch, and 3" turbo back exhaust with magnaflow high flow cat into dual 2.5" flowmaster mufflers. The suspension is all stock except the SN95 spindle conversion and brakes along with a new master cylinder. I sill have the factory wheels off of the car and they will be included as well. There is some rust as seen in the pictures. It is around the sunroof in a few spots, on the roof where it connects to the rear quarter panels bad on driver and not bad on the passenger side. The hood has some surface rust in a few spots and a little on the passenger side of the cowl panel. The body of the car is very straight and has no dents or dings. There is no rust underneath or on the sides of the car. If I could afford to fix this car I wouldn't be selling it, but I cannot so I am giving someone else a chance to do it right. It has a new dash pad and everything for the interior is there except the headliner. It has 85 headlights in it but I have the correct 86 Headlight bezels it just needs the headlight housings. The outer marker lights are NOS Ford lights.