162,000 Miles on
London KY USA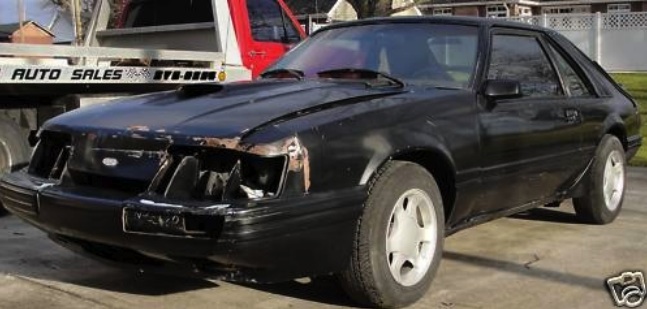 1984 Mustang SVO 1C Black with Charcoal Interior Car: This car is very original with the
original Koni struts and shocks. This car has the original Hurst Shifter with the correct
Hurst shifter knob. The original spats are still in good shape also. This car was parked in
January 2006 on a carport. I bought the car in November 2009. I put fresh gas and a new
battery in, and the car fired up and idled. This car runs and drives. This car makes 14 psi
of boost every time you hit the gas! The original front leather seats are rough, and the
rear seats are in good shape. The original factory radio is missing. This car was bought
new in Lexington, Kentucky at Paul Miller Ford. I have the original Ford owner's manual
with the car. This car has been setting for three years. It needs the following parts: a
power steering hose, brakes, tires, a new radiator, front bumper cover and lights. The
original Bi-wing is still on the Mustang and is in decent shape. I don't have the original
wheels, and I don't know what ever happened to them. All the dash lights and gauges still
work on this car. The original cargo cover is still in it. This car does have rust in the deck
lid and front left floorboard. I bought the car for a project, but I just don't have the time
to fix it right now.